Can Massage Therapy Help Lower Back Pain? The Best Options to Consider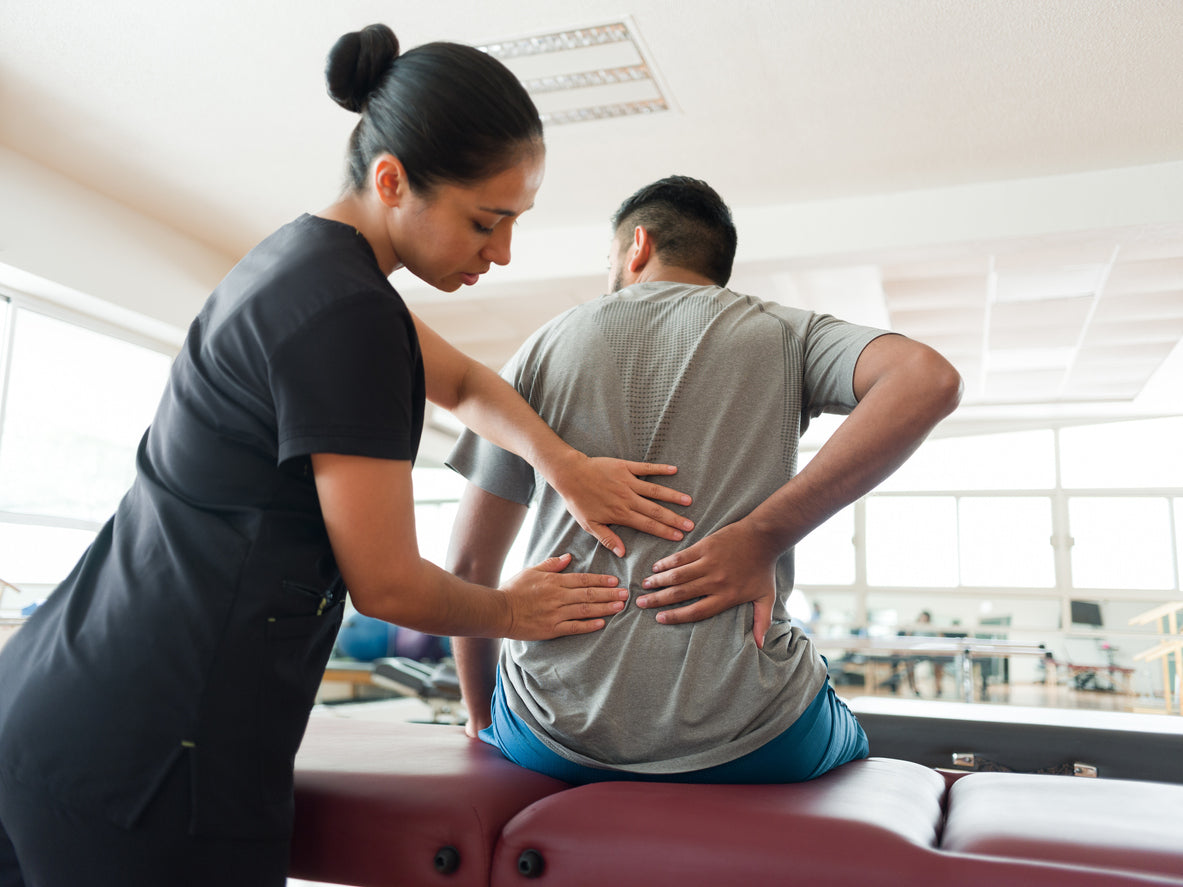 Yes, massage therapy can help lower back pain by relaxing muscle groups and improving blood flow to the targeted area. This can reduce recovery time from back injuries and also relieve chronic pain. 
Find out more about how you can use corrective massage therapy in dealing with lower back pain. 
What's the Difference Between a Regular Massage and a Corrective Massage? 
A regular massage focuses on relaxing all muscle groups. People expect to zone out and relax during a regular massage. 
This is entirely different from a corrective massage, which targets specific issues within your body to help correct them. For example, a corrective massage can target muscle groups and muscular imbalances involved in poor body posture and lower back pain. Targeting those muscle groups can encourage balance, reducing tension and pain significantly.
What Are Different Techniques Involved in Corrective Massage? 
Corrective massage targets troubling muscle groups to help them relax. For this reason, a wide variety of techniques can be used in corrective massage. 
Helpful techniques include: 
- Deep tissue massage
- Sports massage
- Hot stone massage
- Cupping
- Swedish massage
- Myofascial release massage
- Cross-fiber friction 
- Manual lymphatic drainage
No one massage technique is best for corrective massage because it depends on each individual's body and personal needs. 
Can Self-Massage Be Used as Corrective Massage? 
When used correctly, yes, self-massage can be used as a form of corrective massage. The hardest part about corrective massage is adequately targeting the correct muscle groups in an affected area. 
Focusing solely on knots or sore spots takes care of only part of the issue. Often there are surrounding and supportive muscle groups that need to be massaged in addition to the affected area. 
Most people do not have the flexibility to provide a corrective self-massage to their lower back. So, rather than trying to do it by hand, here are some simple tools that can help you perform a corrective massage at home on your lower back. 
- Foam roller
- Back massage hook/cane
How Does Corrective Massage
Therapy
Treat Lower Back Pain? 
Corrective massage therapy addresses muscle guarding, which can be a central part of back pain. 
Muscle guarding happens when your back is injured. Your body tries to prevent future injury by tensing up nearby and surrounding muscle groups to prevent the injury from becoming larger.


At first, muscle guarding is helpful because the initial injury does need extra support and protection, and your body can provide that help. However, sometimes your body is unable to break away from muscle guarding. 
Because the surrounding muscles have to tighten when protecting the injured location, they become tired and sore. That means a new source of pain, which causes the muscles around those supporting muscles to trigger a muscle guarding response. Those muscles get sore, too, triggering additional muscle guarding responses, and the cycle never stops because your body doesn't get a chance to relax and reset.

Corrective massage can help fight against muscle guarding by forcing involved muscle groups to relax. This gives your body time to realize that the injury and pain it was trying to protect against is not there, creating a cascade reaction of relaxation. This targeted relaxation encourages blood flow, which improves recovery time from back injuries and can significantly relieve lower back pain. 
6 Tips to Find a Good Massage Therapist 
The first step in finding a good massage therapist is making sure they are state licensed. Most states require massage therapists to go through training and education courses covering anatomy and physiology and various massage techniques. 
With this additional knowledge, a licensed massage therapist has more tools available to provide a corrective massage. 
1. Look at Their Specialties
You can also speak to the massage therapist about their history and specialties within massage. A good place to start is a massage therapist with a background or interest in sports massage therapy, as they will have more exposure to treating specific muscle groups instead of merely producing relaxation. 
2. Check Customer Reviews
You should also consider reviews from other customers. Remember to take these with a grain of salt, as some reviews can be unnecessarily negative or overly positive. But these reviews can help you discover the experience other customers have had with that therapist. 
3. Find Out If They're Willing to Get to Know Your Needs
Corrective massage is a very personalized experience. What works for one person won't be any good for another. That's why a great way to determine if your massage therapist is the right pick for you is if they talk with you before, during, and after your appointment. 
The start of every visit should include a short discussion about your medical history, including medications, allergies, and recent illnesses. They should learn your comfort levels and which areas of your body you would like to focus on in that visit. 
It may seem weird for a therapist to ask about medications or allergies, but major life events like surgery or pregnancy can drastically limit and change a massage. Additionally, some prescription medications necessitate changes to how the therapist approaches your massage. For example, blood thinners make clients more prone to bruising and internal bleeding, and clients on narcotic pain relievers are at risk of overtreatment because they cannot accurately determine their comfort levels throughout a massage. 
A good massage therapist gets to learn more about you before they start so they can provide you with the best experience possible.
4. Determine Whether They Check In Enough
During your session, a good therapist will check in with you. Before moving on to the next muscle group, they should ask if the pressure is too light/hard and if there is still any pain or tension in an area. 
Finally, at the end of a massage, a good therapist will check in with you to see how you are feeling and check your pain levels compared to when you started. 
5. Evaluate Your Feelings the Day After
Don't judge a corrective massage until about a day after you get it. Directly after the massage, your muscles may still feel sore and inflamed in the treatment area. This is perfectly normal and is a good sign because it's a healing response from your body. Inflammation and discomfort are usually gone within a few hours but can last as long as a day and a half. 
Once any discomfort is gone, you can more accurately determine the quality of the massage. 
6. Ascertain Whether They'll Listen to You and Make Adjustments
A common misconception about massages is that they have to hurt to be effective. This is not true. There's a very big difference between pressure and pain. If you ever feel pain during a massage, speak up immediately. 
The massage therapist can, and should always, make adjustments to reduce the pain. Oftentimes they can quickly identify trouble areas by touch, but they do not know how sensitive the area is and what level of intensity is right for you. The only way they know is when you speak up and say something. 
Fight Lower Back Pain with NMES Therapy
Neuromuscular electrical stimulation (NMES) therapy is a safe way to relieve muscle pain at home. A small device delivers electrical impulses into targeted muscle groups, which has been proven to help relieve pain and even strengthen muscle groups. This can play an essential role in preventing future injuries. 
NeuroMD offers one of the best NMES devices on the market. Contact us today to learn more about our NMES device, or buy one today for 50% off.