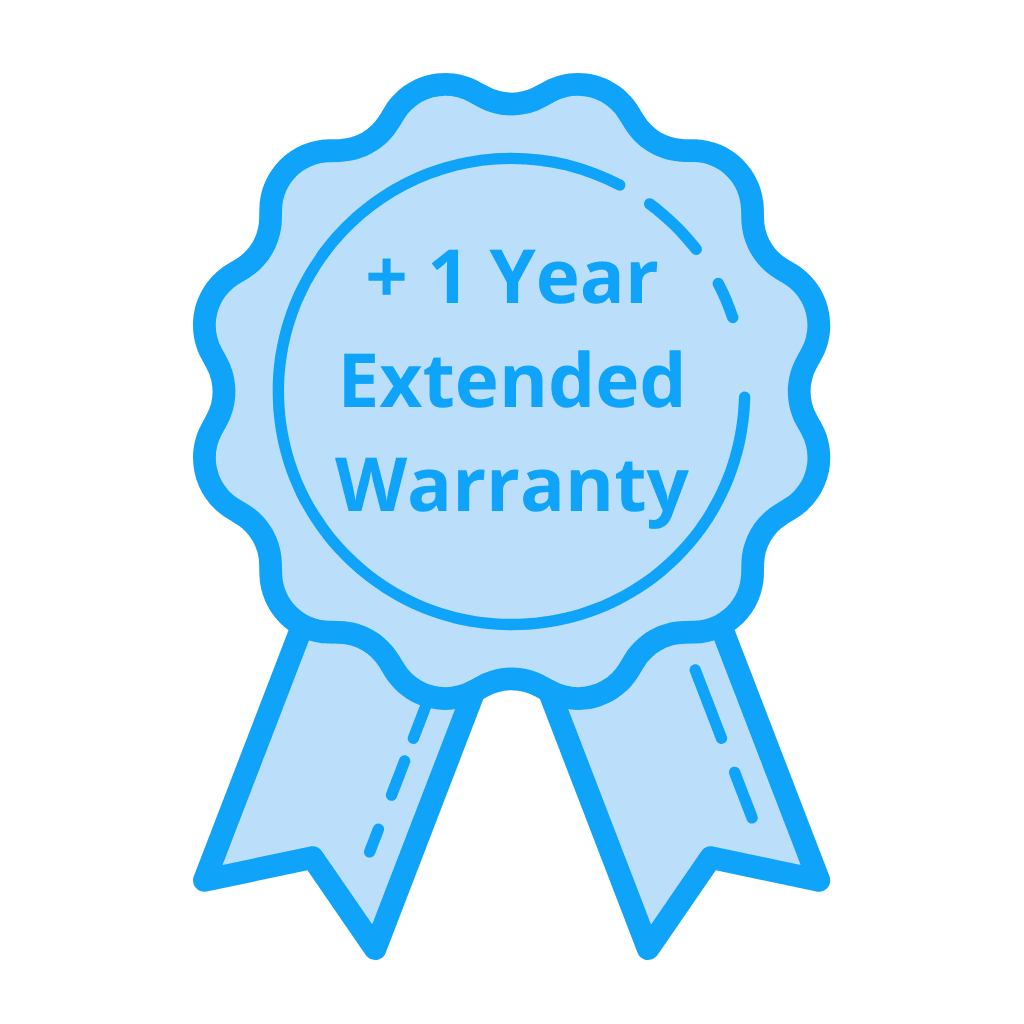 1 Year Extended Warranty
With the purchase of this extended warranty, the NeuroMD Corrective Therapy Device is covered against defects in materials and workmanship for an additional 1 year from the time you receive your order. Total of 2 years including the standard 1 year warranty.

**This additional warranty is only available during the purchase of your original device kit order.**

What's covered?
Free replacement parts
No deductibles or hidden fees
Just pay shipping for replacement part. ($9.95)
Hassle-free claims
Yearly upgrade buying a newer model with discount
Manufacturer defects

Provides one (1) replacement from the purchase date of your device.

This Protection Plan covers all manufacturer defects.
THIS PROTECTION PLAN IS NON-REFUNDABLE
What will NeuroMD do?
NeuroMD will repair or replace any defect or malfunctioning part or send you a replacement, same model. (up to once a year)
How do you get service?
If your device stops working during the course of normal usage, contact NeuroMD at (877) 300-9062 or help@GetNeuroMD.com for troubleshooting and specific return instructions. If it is necessary to send the unit to us, NeuroMD will pay the postage. Replacement part shipments will be paid by the customer.
***
I. If Customer acquires a new product due through this warranty, this Extended Warranty Protection Plan will terminate and if customers still wants to be protected with this plan it will be necessary to subscribe to a new service plan.
*Consumable items such as electrode pads will not be replaced as this is part of normal wear and tear.
If at our examination is determined that the until failed to work due to its parts, materials, or workmanship we will repair or replace it for free, This warranty does not cover malfunctions due to unusual wear and tear or mistreatment of the device, such as physical damage, submerging in water, or tampering with the device all of which void the warranty. If you require warranty service, please contact customer service at help@getneuromd.com. Extended warranties and accessories/additional replacement pads are non refundable.
Back in stock: Fast Shipping from North Carolina.
Life changing
After using the NeuroMD I finally felt relief. The exercises helps greatly. Highly recommended.
Delayed
My device finally arrived 1/19/21 Have had only two sessions....
I would like to use it a bit longer before making a comment.
Support services have been great! Mailing delays now common (Covid-19?).
It really makes a difference!
When I give myself a treatment I feel so much better! Problem is I wait to long to give myself another one!
Strength in back has improved