Test
"This new FDA cleared at-home treatment ended 3 years of back pain and leg pain in 1 month."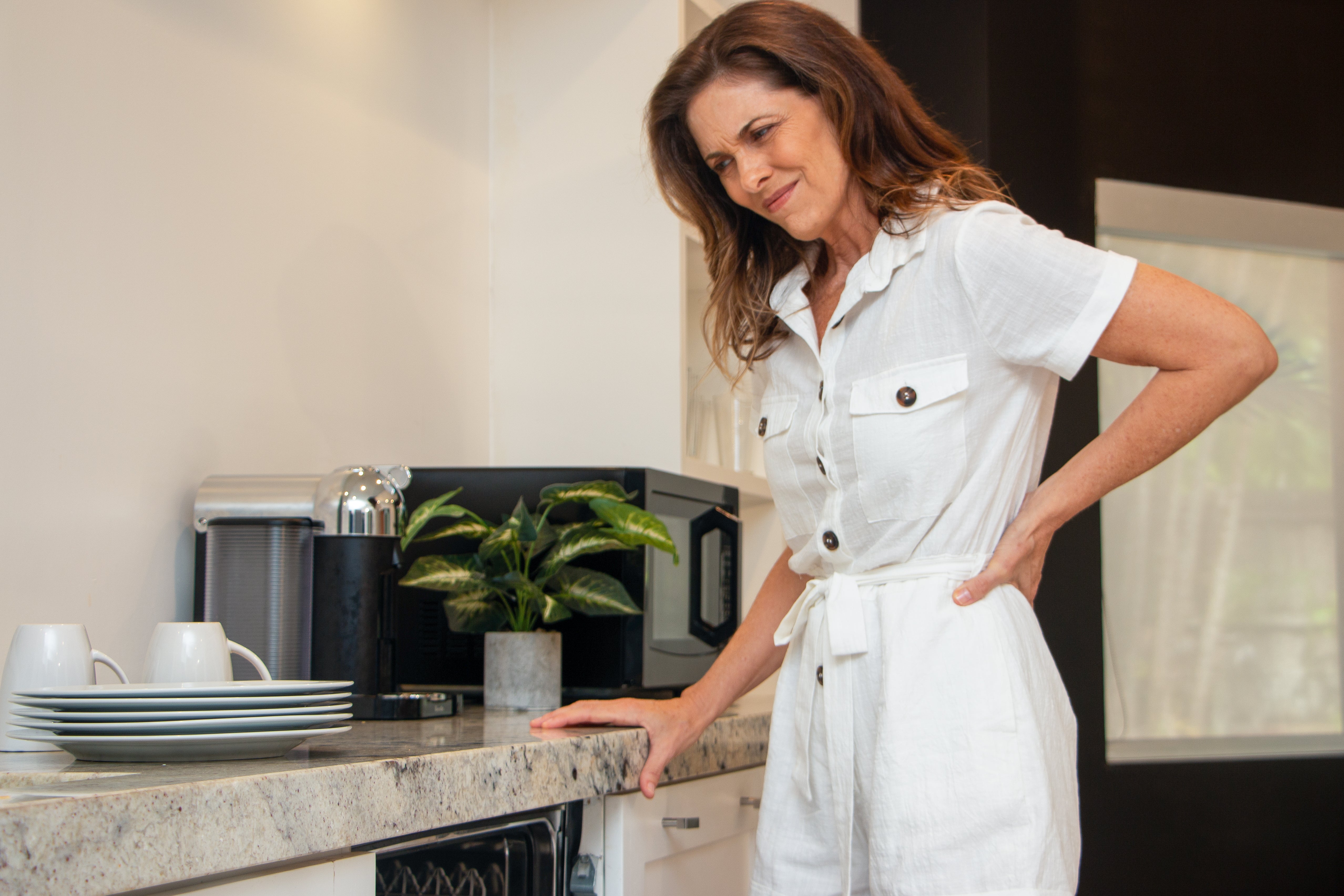 For years, I suffered from back pain and leg pain. I've tried TENS Units, physical therapy, chiropractors, and inversion tables. But, the relief was temporary at best. That's when I tried a device that uses Neuromuscular Electrical Stimulation (NMES) technology.
I bet you're asking yourself "what's the difference?" Well, your in luck, I created this chart for you:
NeuroMD vs TENS: Stop Pain at the Source
NeuroMD (NMES)
TENS

Lasting pain relief

Muscles are strengthened to stabilize and align the spine, hence providing long term relief

Easy to use, wireless, and fully rechargeable.

Modern design

Strengthens muscles & improves range of motion.

Stops muscle spasms

Prevents muscle atrophy

Muscles are contracted and relaxed, much like a workout at the gym.

Targets motor nerves

Improves musculoskeletal health for lasting relief

Targets sensory nerves

Only temporarily masks pain

Utilized by doctors in post operative recovery & in the most severe chronic conditions

Clinically validated stimulation parameters
TENS units are completely different from NMES units. Here's how -
TENS units target the sensory nerves. Electrical impulses are sent through these nerves to your brain; when this happens, your brain is tricked into believing there is no pain and you feel better. Only thing is, this pain relief is just temporary.
NMES, on the other hand, provides long term relief. How? Because electrical impulses are sent to your motor nerves (remember TENS target sensory nerves) by contracting and relaxing your muscles...much like a gym workout minus the rigorous exercise. When your muscles are strengthened, they help to stabilize and align the spine. In addition, you will experience an increased blood flow and healing of the tissues.
The device I use is called the NeuroMD Corrective Therapy Device which utilizes pre-set parameters based on clinical studies. I learned that with this device:
Your muscles will contract and relax 108 times over the 25-minute session.
Use this device for 25 minutes a day, 5 days a week (keep in mind the device shuts off automatically after 25 minutes).
Relief from chronic pain in as little as 1 month (although I felt it after 3 days)
Continue using the device to maintain musculoskeletal function and health. I enjoy the treatments and use the device every morning for preventitive maintenance.
It's wireless and comes with a digital remote control with various settings.
TIP 💡: the user guide has awesome stretches starting on page 12 (I do them after I use the device, and they really do help.)
One thing to remember...the key to having ZERO back pain is to strengthen your muscles. This will help with long term relief.