End Back Pain and Leg Pain With A 60-Day Trial Of This New FDA Cleared At-home Treatment.
"It's not a TENS unit, medication, supplement, or like anything I've tried before."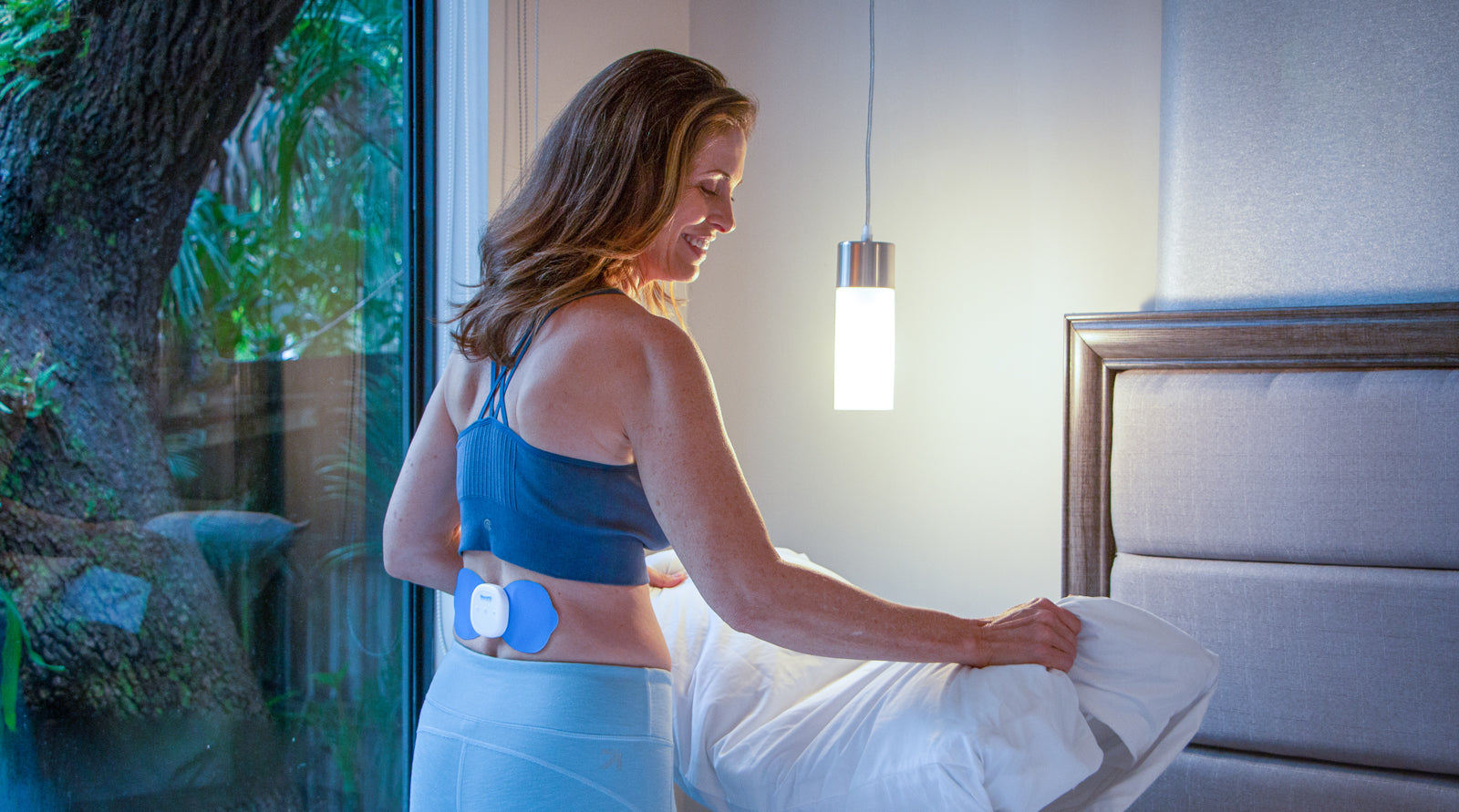 FACT: The New England Journal of Medicine found that 85% of lower back pain cases have no clear diagnosis and over 97% are due to musculoskeletal issues.
I've seen many patients come in with chronic back and leg pain at increasing numbers. As a doctor, I try to avoid surgery and prescription medications at all costs as I've seen these can make the pain worse in the long-term; in addition, the ongoing management can become very costly. 
Instead, I have my patients try a small device they can take home. This device, called NeuroMD® Corrective Therapy, uses NeuroMuscular Electrical Stimulation (NMES) technology and has shown positive results, with long-term relief.

What Is Causing An Increase In Back And Leg Pain Cases?
In short, Musculoskeletal funtion and health. As a society we have become less active and spend most of our day sitting. We sit when we eat, when we drive, when we work, and when we watch TV. As a result, there has been an increase in back and leg pain. A study found even the most avid gym goer can lead a sedentary lifestyle if they sit for more than 8 hours a day.
I find when patients are in pain, they naturally become even more sedentary as movement often further exacerbates the pain…This causes a domino effect. Luckily NeuroMD is breaking the cycle and is treating the root causes.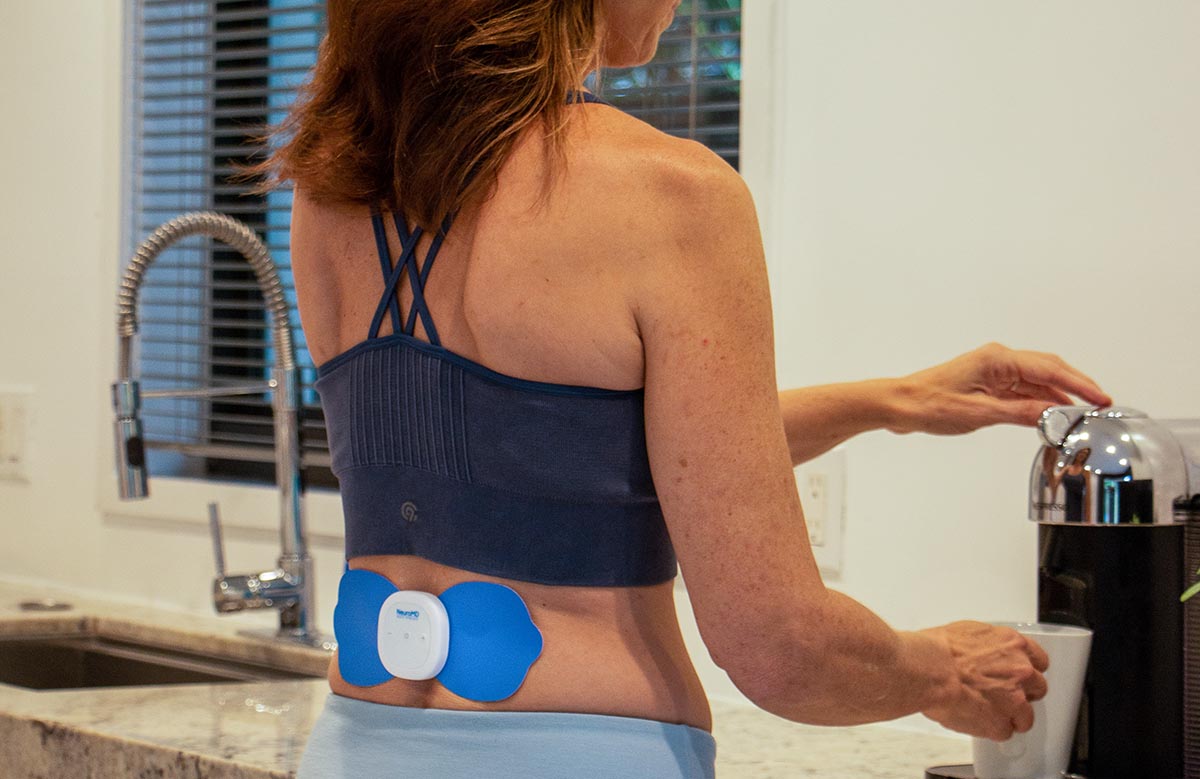 How Is NeuroMD treating the root cause and providing lasting relief?
Unlike other treatments, NeuroMD® provides lasting relief by improving the body's musculoskeletal function and health.
NeuroMD heals damaged tissues, reduces inflammation, and strengthens spinal stabilizing muscles. The key essentials for achieving lasting pain relief.
With reduced pain, an active lifestyle becomes achievable for patients and acts as a prevention measure for future painful flare-ups.
Over 1 Million NeuroMD Treatments To Date. Here Are The Benefits

Strengthen deep spinal stabilizing muscles.

Reduce inflammation.

Heal damaged tissues by increasing blood flow to the area.

Improve musculoskeletal health and function.
How does this easy to use treatment work?
Not to be confused with other treatments such as Transcutaneous Electrical Nerve Stimulation (TENS), which stimulates sensory nerves to temporarily mask the pain signals from going to the brain. NeuroMD utilizes Neuromuscular Electrical Stimulation (NMES), which targets motor nerves and contracts the muscles, directly affecting the musculoskeletal system. The sensory and motor nerves are recruited with different electrical parameters, which is why NeuroMD's NMES and TENS affect the body differently.
Here's What happens:
Your muscles will contract and relax 108 times over the 25-minute session.
NeuroMD accomplishes this by stimulating deep motor nerves with clinically studied Neuromuscular Electrical Stimulation (NMES) parameters.
Your pain will improve through healing damaged tissues, reducing inflammation, and strengthening your spinal stabilizing muscles.
Most treatment modalities focus on masking the pain. However, this new FDA-cleared Class II medical device by NeuroMD Medical Technologies is taking a different approach to pain relief by addressing musculoskeletal health and function.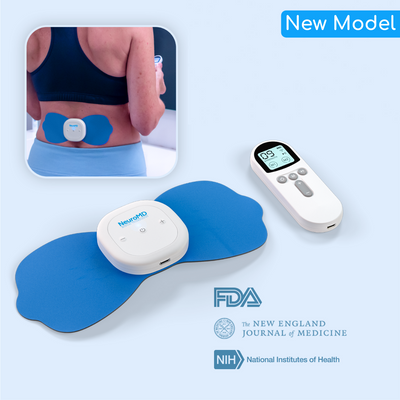 Try the NeuroMD Corrective Therapy Device with a 60-day money back guarantee.
Get 50% Off My NeuroMD Device
Risk-free: Pain relief or your money back
The Corrective Therapy Device is perfect for my patients because:
1. Quick and easy treatments that become part of your daily routine.
2. Wireless & rechargeable. You can move around without the hassle of getting tangled and no need to buy batteries.
3. Remote control has an LCD screen, making it easy to read.
4. Inexpensive and can be used for years to come.
5. It comes with a 60 day at-home trial.
Based on these clinical studies, it's easy to see why the treatment has over a 90% success rate.* When you are improving your musculoskeletal function and health, there will always be a degree of improvement in the pain. As long as you do not have a pacemaker, I would recommend trying NeuroMD for your back or leg pain.
See What Others Are Saying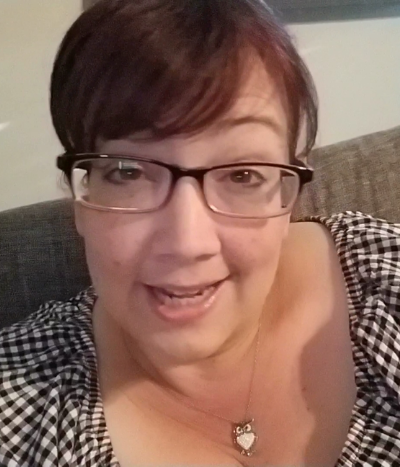 I've had back pain and sciatica for over a decade and NeuroMD has been the only treatment that has given me relief. I've tried PT, nerve ablation, chiropractors, you name it and nothing worked. If you have back pain, look into the corrective therapy device. I can't thank NeuroMD enough. Thank you!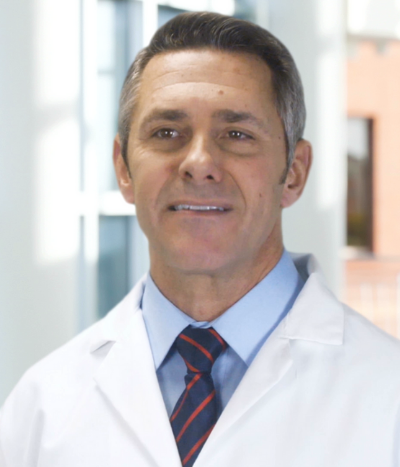 We've had a number of success stories with patients using the Corrective Therapy Device and It has been the critical piece that has provided lasting relief. After reading the studies and seeing the results first-hand, I'd recommend NeuroMD to anyone who struggles with back pain.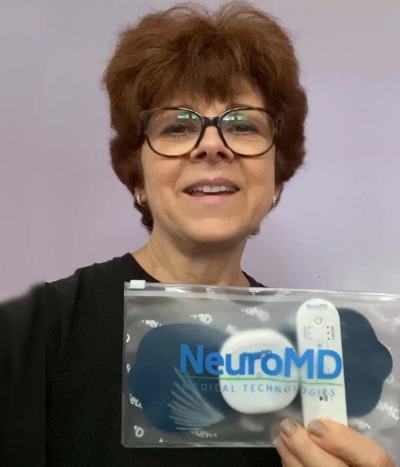 I am very pleased with the progress I've made by using NeuroMD. I have scoliosis, spinal stenosis, and bulging discs so I didn't think anything would help my conditions. My back pain has substantially decreased and my back feels stronger. I've been recommending it to all of my friends with back pain!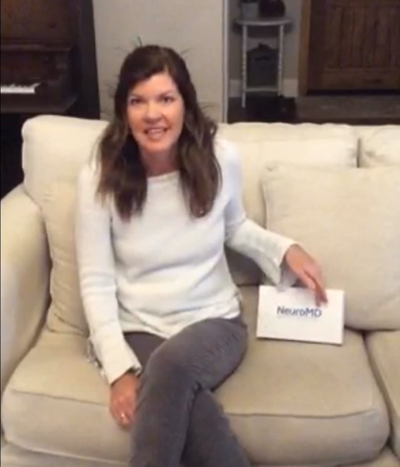 I've had back pain for 27 years and nothing has ever helped. I've been using NeuroMD for 6 weeks now and my pain is almost completely gone! There's nothing to lose with there 60-day money back guarantee and I highly recommend giving it a try.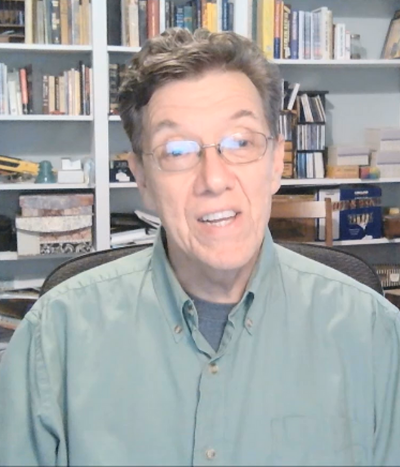 Thank you! Like a thorn in my side. This is the only treatment that alleviated the pain & discomfort! I'm greatful. The tingling in my calf. Gone. My upper butt cheek pain. Gone. I can walk without hunching over leaning on a shopping cart.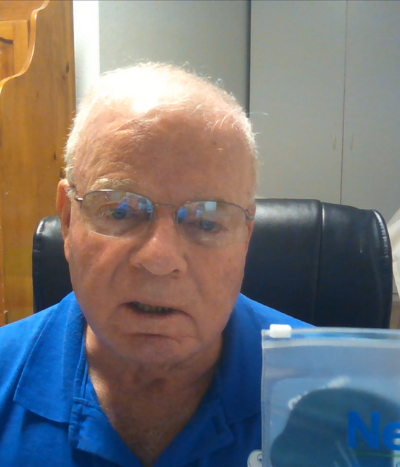 "...I can do it about everyday and it's definitely improved the pain. So far I would say, this is definitely solving the problem. I don't have hardly any pain at all...this is one of the best investments you can make!"