How NeuroMD NMES Technology Treats Back Pain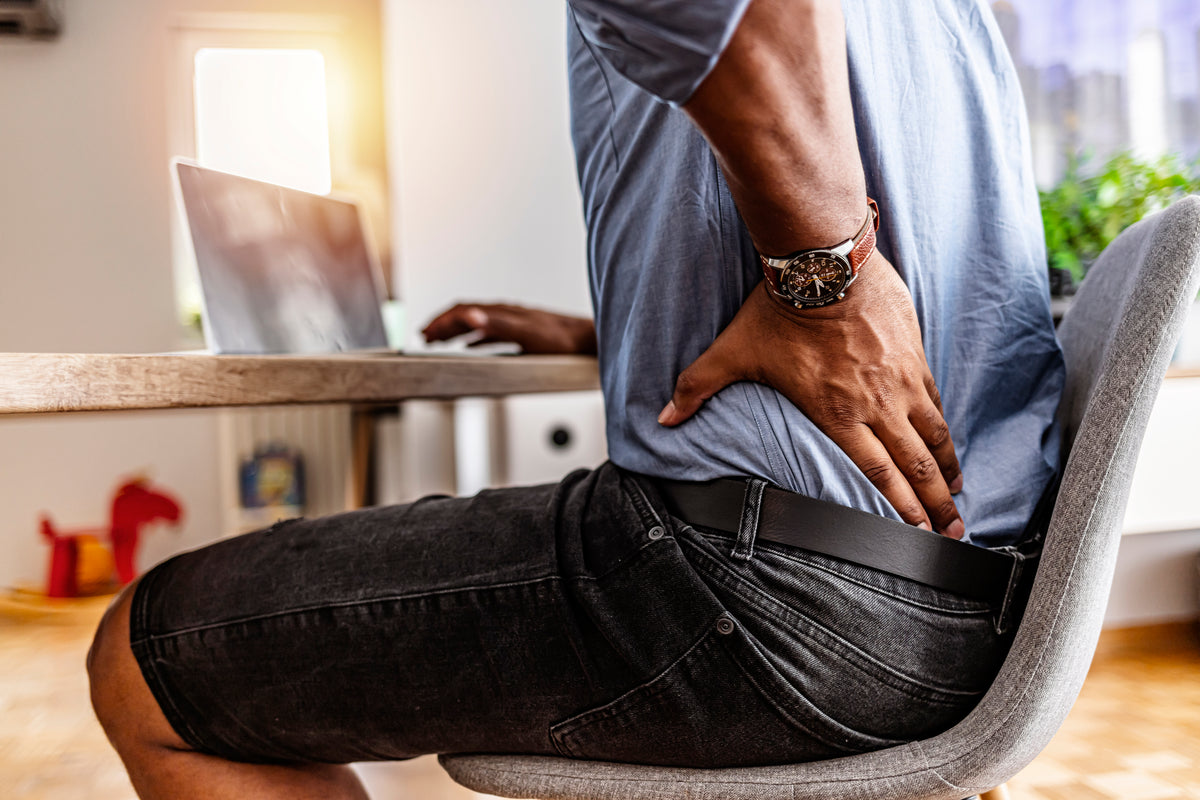 Many people experience daily back pain due to injuries or chronic pain. Neuromuscular electrical stimulation, or NMES, is becoming a popular treatment for relieving back pain by strengthening muscles and promoting healing throughout the human body. 
Here we'll explain how NeuroMD's NMES technology works, how it differs from transcutaneous electrical nerve stimulation (TENS), and why it's worth a try.
What's the Source of Your Back Pain?
Back pain can come from various causes, but some common ones are:
Mechanical or structural issues (a strain or injury)

Inflammatory conditions (like arthritis)

Medical conditions (osteoporosis, fibromyalgia, kidney stones, endometriosis)

Pregnancy
What Is NMES and How Does It Work? 
An NMES device, like the NeuroMD model, is a small portable machine that uses electricity to promote healing and strengthen back muscles. 
The NeuroMD device emits low-frequency electrical currents that stimulate nerves just under the skin. This stimulation causes the muscle to contract and release periodically, altering the pain signals sent to the brain. The electrical current causes your brain and muscles to "think" you're exercising, even though you may not be moving at all.
When using an NMES device, you may feel a slight tingling in your muscles, but you shouldn't feel any pain.
4 Benefits of
NeuroMD
NMES
There are many benefits associated with using a NeuroMD NMES device. 
1. Increase
d
Strength
As the device performs the artificial exercise with your muscles, it helps strengthen and improve mobility. You will increase muscle strength, and NeuroMD NMES can decrease the likelihood of future injuries. 
2. Decrease
d
Pain 
An NMES device's low-frequency electric stimulation works quickly to reduce muscle pain. As the muscle contracts and relaxes, it encourages blood flow in the area to increase healing. You'll feel better faster than you would if you tried to let the muscles heal independently.
3. Protect
ed
Unused Muscle
NMES is an excellent solution for those who have suffered an injury and now have limited mobility while they heal. An NMES device can keep muscles active and strong so they don't atrophy while recovering. The device is a perfect solution for athletes needing to stay fit while recovering from an injury.
4. Home Use
You can purchase an NMES and use it at home without professional assistance. Because the device can easily fit into a purse or suitcase, you can use it in the privacy of your home where you feel most comfortable. You can also take it on business trips or vacations.
Are NMES Devices Dangerous?
NeuroMD NMES devices are very safe and easy to use, but there are situations where you should avoid using them and speak to a doctor for advice. Don't use a NeuroMD NMES device if:
You're pregnant

You have metal implants anywhere in your body (plates, screws, staples, etc.)

You have a pacemaker

You're prone to seizures

You have an open wound or sore in the area you want to treat

You have a blood clotting disorder
What's the Difference Between NMES and TENS?
People often confuse NMES machines and TENS machines because they perform similar functions. However, knowing their differences is vital to choosing the correct device for your situation.
Both NMES and TENS devices use electrical currents, which are applied to the body to promote healing and strength.
An NMES device performs an artificial exercise in muscles by stimulating the nerves in the area and making them contract. NMES devices work best when people use them to strengthen muscles, treat chronic pain, or heal muscles after an injury. 
A TENS device specifically works to block pain by stimulating nerves and increasing the release of endorphins throughout the body. This pain-blocking function is why a TENS device is more effective when used to treat chronic pain.
With a Money-back Guarantee, NeuroMD Is
Worth a Try
NMES devices are a safe, easy, and quick way to see results in back muscle health and wellness. The NeuroMD NMES device can strengthen and heal back muscles, freeing you from the overwhelming burden of back pain. 
With our 60-day, at-home trial, you can test the NeuroMD NMES from the comfort of your home and see how well it works. 
Try an NMES device today and see for yourself how much it can help.