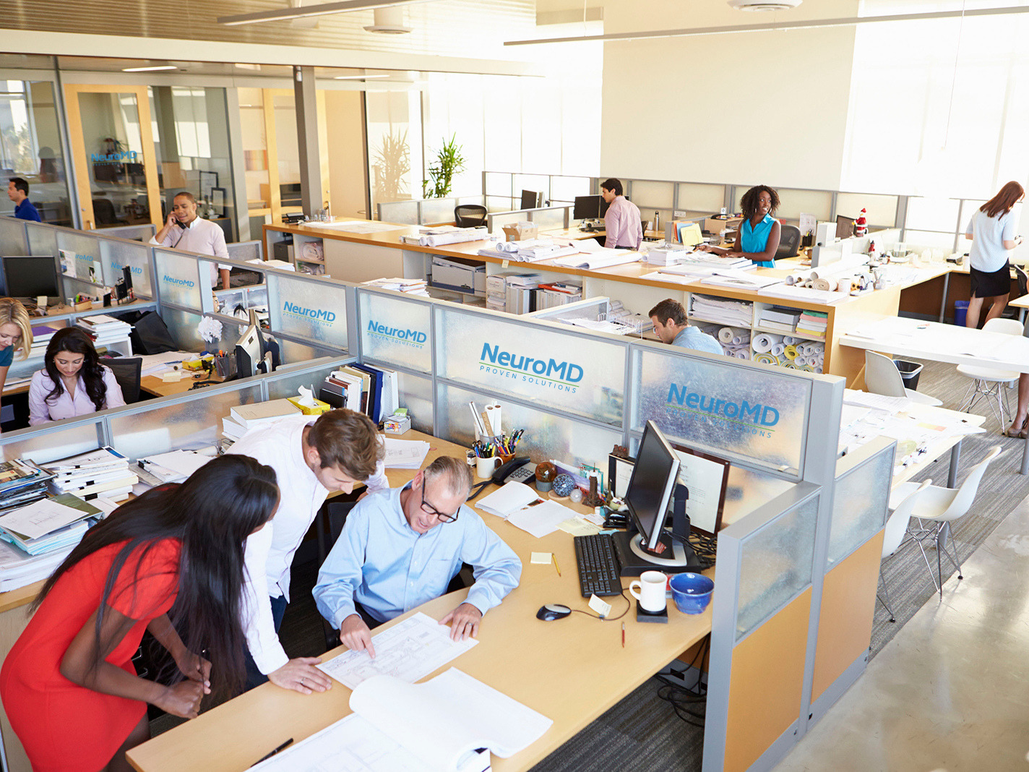 As a leader in biomedical technology we pride ourselves on being on the cutting-edge of health innovation.
Our mission is to help the 31 million Americans who suffer from back pain by providing the first corrective therapy device that restores the source of the pain and provides lasting relief.
Here at NeuroMD, we believe the sooner the world stops relying on treating symptoms and moves towards curing the root cause, the better.
We're confronting the huge problem in the healthcare industry.
...Misaligned Interests...
The customers best interest is to cure the root of the problem and get long term relief.
but...
The big-pharma companies' interest is to maximize financial returns for their investors, and the unfortunate truth is that ongoing treatment of symptoms is more profitable than correcting the root cause. 
...Aligning Interests...
At NeuroMD your best interest is our best interest.
We've engineered a safe, drug-free, long term pain relief device and protocol based on the results of 5 clinical studies. With our corrective therapy device, we wanted to give people everything they needed to get lasting pain relief and if they follow the protocol consistently, they will inevitably experience the results as seen in the studies...Optimal function and long-term pain relief, leading to a better quality of life. 
Our founder started NeuroMD with a dream to make an impact by changing the world for the better. After seeing a family member struggle with lower back pain for nearly a decade, the opportunity to solve this problem was obvious.
Months of pouring through clinical studies, consulting with medical specialists, scientists, and engineers, the first prototype was complete. Nearly two years later and $2.7 million in R&D the NeuroMD corrective therapy device is now revolutionizing the pain relief market.

Customers send in testimonials every day just like this – "I first started using the corrective therapy device 3 months ago and it has been a blessing! My radiating lower back pain is gone, and I have much more energy!"

Seeing the life changing results our customers are experiencing is what inspires everyone here at NeuroMD to continue learning and pushing the boundaries of innovation.
And this is just the beginning. With NeuroMD's pursuit of excellence and drive to continually innovate, the future will encompass a product line to target a wide range of treatment areas.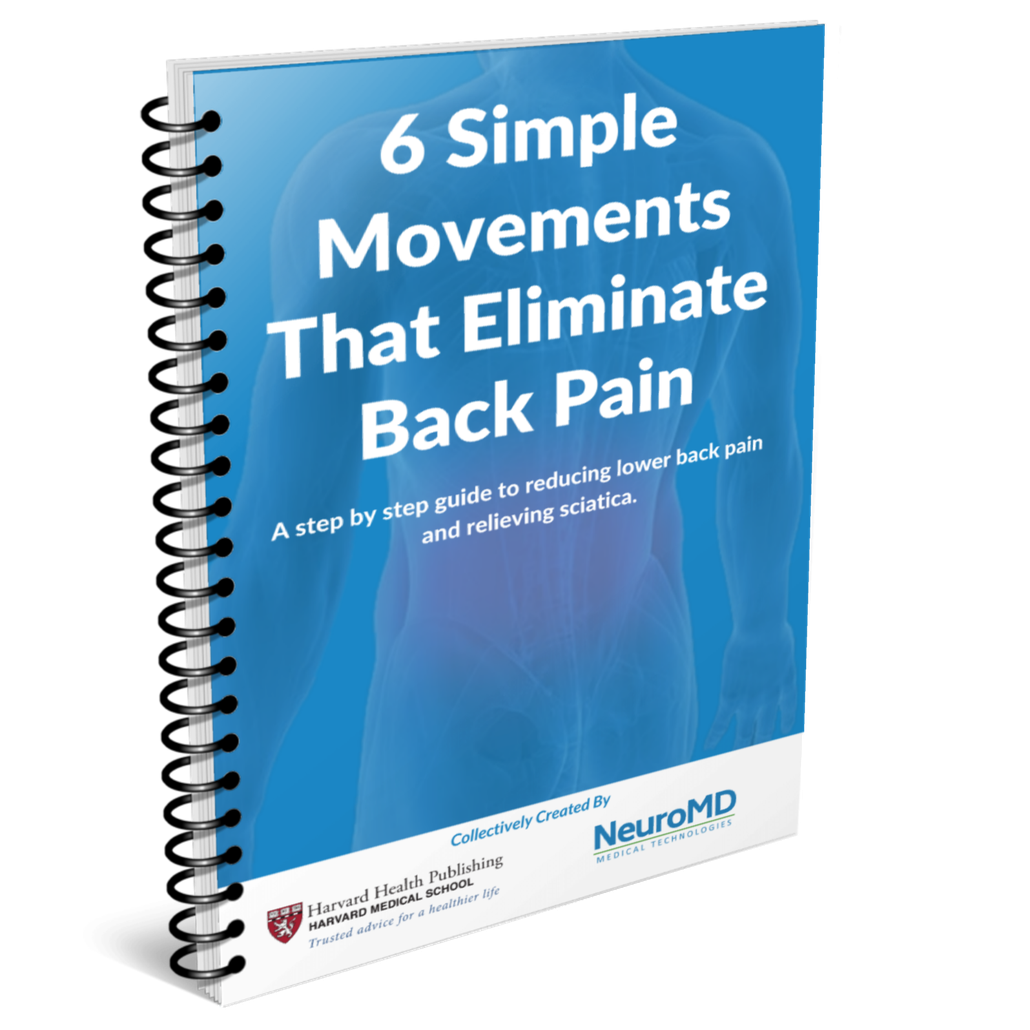 Download Our FREE eBook!
Back pain has been misunderstood for decades and has caused the internet to be overwhelmed with conflicting and most often, incorrect information. That's why we've incorporated the most up to date exercises and stretches from the most renowned establishments such as Harvard Medical University, as well as the Medical Science Team from NeuroMD to create the most comprehensive, straight forward guide to correcting lower back pain.